PostPossible™ was founded on the belief that everyone, everywhere deserves the opportunity, tools, and education to fulfill their potential with dignity, well-being, and purpose. We believe in creatively applying technology to help content creators solve their problems, and those facing humanity.
PostPossible™ is a multi-media, multi-lingual, interactive platform that allows the best content to be brought to and delivered to the planet's most difficult places. We are working with the world's foremost thinkers to reimagine how to bring the best informational and educational resources, tools, and pedagogy to those most in need, and to reimagine how to construct those resources for today's demanding, tech-savvy learners wherever they may be found—in Houston or Harari, in Madagascar or at NASCAR. PostPossible™ is being used in all 50 states, and around the world by businesses, schools, and individuals and organizations with something to say, and an audience eager to learn.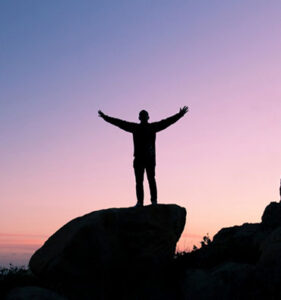 We are constantly developing: New content through partnerships with the world's foremost thinkers; a new pedagogical model that combines digital learning with accessible and personalized, yet affordable, instruction; new languages to reach everyone, everywhere, and new business models to enable learning at a price that anyone can afford.