REIMAGINING GLOBAL EDUCATION THROUGH DYNAMIC LEARNING
PostPossible™ is an innovative platform designed for 21st century, connected environments, serving businesses, non-profit organizations, and authors. Moreover, it also offers most of the same features in low-and no-bandwidth settings. It provides customers an interactive platform for distributing multimedia digital content, combined with real-time data analytics. It makes possible the levelling of the information and educational playing field worldwide. And it moves beyond the possible to the 'PostPossible' by supporting content creators who want to take advantage of new thinking in how to build interactive, media-rich content designed for the learning styles and preferences of digital native students around the world.
hello
FUNDERS In the for-profit world, measuring success is easy; you look at the bottom line. In the non-profit world, things are definitely different. Funders today demand that organizations report not just on output, but also outcomes and impact. PostPossible™ provides in-depth data analytics on how content and materials are being distributed, their usage, and the impact on end-users. Funders can actually compare different organizations within a single organization, zooming down to the local level, and back up to the global.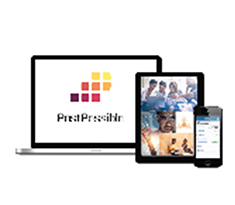 Businesses invest heavily in producing everything from catalogs and user manuals for customers to HR, compliance documents, and training courses for employees. Can you imagine knowing how your materials were actually used by your customers? Can you imagine verifying not only that your employees had read the Employee Handbook, but had also understood it? Can you imagine compliance and staff development courses going from being drab and boilerplate to engaging and interesting? We can make that possible, too!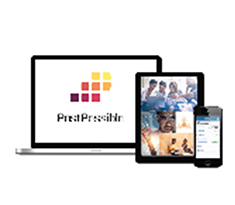 Individual authors whose works share and foster a MindMaking vision can use PostPossible™ as a publishing platform for their creative output, as well. PostPossible™ can seamlessly integrate images and videos, tables, charts, and graphic art. Its text is capable of rendering mathematical, chemical, and scientific notation. What's more, unlike most self-publishing platforms, PostPossible™ gives authors full access to data analytics and allows authors to interact directly with their fans through the e-Reader, itself.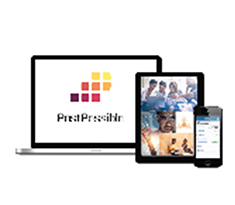 GIVING ORGANIZATIONS A NEW WAY OF INTERACTING WITH USERS
Organizations produce great materials to reduce poverty, increase health, and improve overall well-being. Their effectiveness frequently suffers, however, from two problems; lack of reliable internet, and poor feedback mechanisms to learn what works and what doesn't. Post Possible™ solves both problems. The platform makes possible connecting and interacting globally with low- and intermittently connected users. It is designed to allow offline, viral distribution of even high bandwidth content when necessary. And built-in monitoring and question-and-answer systems connect end-users with organizations. But we also go beyond the possible by working with organizations to rethink and reshape the content they create, helping them make their content dynamic—built around how people learn in a smartphone world. We help them move their organization from the Possible, to the 'PostPossible'!